It's official. Diwali at the Chapel 2022 is on, in-person, and free and open to all.
Saturday, November 5, 2022. 7pm. No tickets or registration required.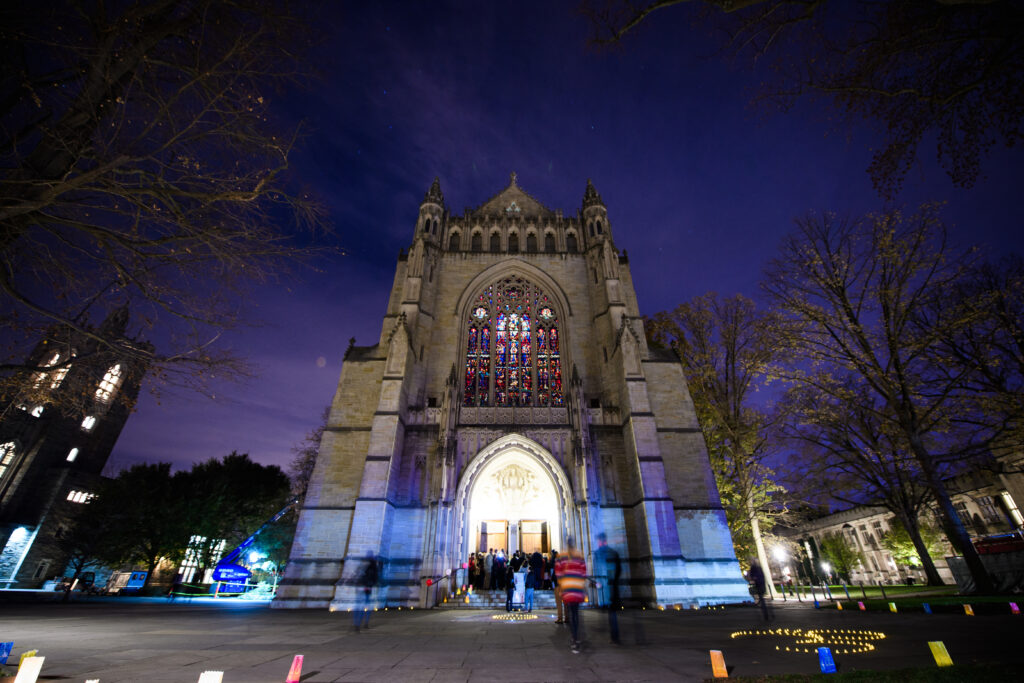 As in previous years, we are delighted to share the devotional offerings of our students, including presentations by PU Swara (the university's celebrated classical music group) and NAACHO (the university's premier South Asian dance company). In addition, we are thrilled to welcome back to our sacred space very special guest artists Gaura Vani & As Kindred Spirits, Bengali folk and classical vocalist Srivani Bardhan, and acclaimed violinist Nistha Raj.
Stay tuned (and check in at our sister site, diwali.princeton.edu) for more information.