Welcome to the website of the Hindu Life Program at Princeton University
---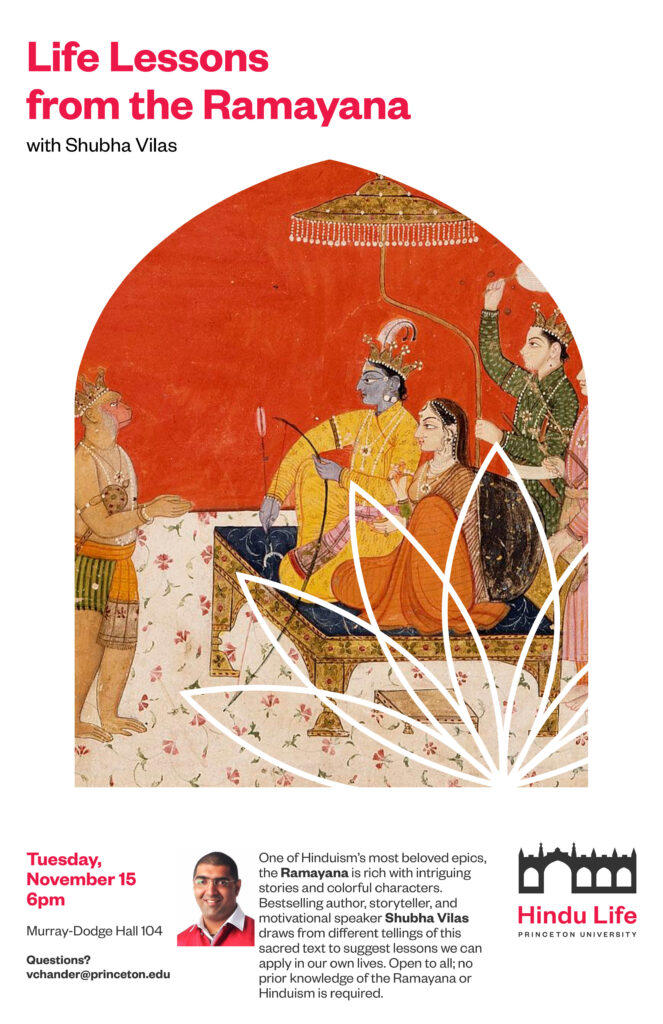 ---
Welcome
We are proud to be the nation's first full-time program dedicated to Hindu Life on a university campus.
After more than two years of being largely or entirely virtual, we are delighted to resume most of our in-person programing this year. At the same time, we plan continue to offer virtual, streaming, and pre-recorded programing as offerings to our larger community.
We are continuing to monitor the ongoing COVID-19 pandemic, and will adjust our policies accordingly. Our first priority remains to safeguard everyone's health, well-being, and safety. We will try our best to remain in communication throughout the year, and we welcome your feedback and suggestions.