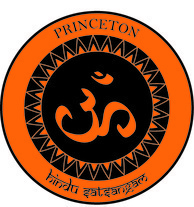 Princeton Hindu Satsangam (PHS) is Princeton University's student group dedicated to Hindu culture and practice. PHS is committed to providing students a safe, welcoming, and friendly environment within which to explore what it means to engage with Hinduism today.
The Hindu Life Program works closely with PHS to serve the needs of Princetonians–especially students–on campus.
Visit PHS's Facebook page to learn more about them and their activities, or reach out to PHS at hindu@princeton.edu.